Kathleen Bernards, CPA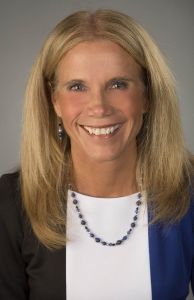 Founder, President and Managing Partner of the firm. Kathy holds a Linfield College degree. She has been a CPA since 1974 with experience in all areas of the practice. Under her leadership, the professional staff lives out the firm's commitment to community service.
Kathy Bernards had a desire to work in a profession where she could make a difference in the lives of people in her community. Since public accountants help individuals and businesses be good stewards of their hard-earned assets, the career fit for Kathy was perfect. As an owner of a firm that employs four other professionals and one para-professional, Kathy enjoys watching them carve their own niches of service to the community.
Kathy most appreciates the interaction she has with clients in very personal matters – the opportunity to help clients discern what is really important, then chart a path to reach those goals. She enjoys helping people discover that philanthropy can make a big difference in their communities while reducing tax liability. Her firm also provides attestation, planning, and forensic services to businesses.
Kathy earned her degree at Linfield College and has worked as a CPA in McMinnville since 1976. Married for 41 years, she and her husband have three adult children. Kathy serves on numerous community boards and committees and participates in church and community choirs.